Blog HM4: Hidden Mickey 4: Wolf!: Happily Ever After?
When Disneyland first opened in 1955, Fantasyland was themed to look like a village from Medieval Times. It reminded guests of the days of King Arthur and Merlin. There were cutouts of shields and banners that decorated the front of the rides such as Peter Pan and Mister Toad instead of the detailed and lovely façades of today. It was a simpler look – one that I remember well and really enjoyed.
In 1963, the magazine National Geographic did a spread about Walt Disney, Disneyland, and his Studio. Included were pictures of artists as they worked on the animated film The Sword and the Stone. As we know, King Arthur and Merlin are the subjects of that film. In Disneyland we have the King Arthur Carrousel and a sword embedded in a stone facing the Castle. There used to be a Sword in the Stone ceremony presided over by Merlin himself in which a youngster was pulled from the audience and given the chance to rule the kingdom – for a moment or two at least!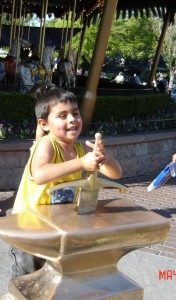 In Hidden Mickey 4: Wolf: Happily Ever After?, we explore those days of King Arthur and Merlin as our intrepid heroes have a slight miscalculation in time and end up in the moat surrounding King Arthur's castle, not King Stefan's. Found by the owl Archimedes and taken to Merlin himself, Wolf, Wals, and Briar Rose discover their error but are still intrigued by the idea of actually getting to see King Arthur. But Merlin wisely tells them, "You don't want King Arthur to see you." Oh, the bothers of time travel!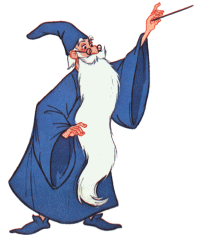 Not wanting Walt to be left out, we go back in time to see him at various stages of his career and what he was working on. Whether busy at his Studio, or traveling in Europe with his family, Walt always had his eye on the future and how he could improve his Park.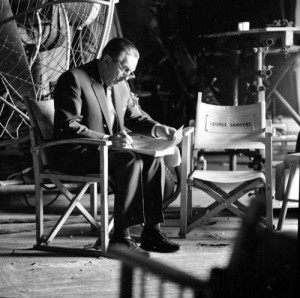 In the second book of this series, Hidden Mickey 2: It All Started…, you got to see Disneyland as it might be in the future. Now you will return to Disneyland of 2042 as the story of the heart-shaped, red diamond pendant comes to its thrilling, heart-tugging conclusion. You will see the Guardians of Walt from the past and present as they unite for one final conflict with the dragon Nimue in an epic battle of Good versus Evil.
We aren't done, though! Be sure to keep the adventure alive by continuing with my new Hidden Mickey Adventures series of novels. The torch of the Guardians is slowly being passed to the next generation of clue solvers. All your friends will be there: Wolf, Lance, Kimberly, Adam, and Beth. And now you will be reading the adventures of their children: Peter, Catie, and Alex. As always, Walt will be there, too, to tell his story and share his history.